It's never too early to start planning your post-pandemic getaway and Kenya is an exotic destination you cannot go wrong with. Chase the thrill on safari, catch a glimpse of some of the world's most elusive wildlife, experience vibrant local culture, and huddle up in exquisitely decorated tents at a luxury safari camp. Revel in the spirit of Hakuna Matata as you witness Kenya's raw beauty and stunning landscapes. So here are some of the must-visit destinations when in Kenya.
Masai Mara National Reserve
The park is famous for the Great Migration, when the thousands upon thousands of wildebeest, zebra, and Thomson's gazelle travel to and from the Serengeti. In the Mara River, masses of hippos and crocodiles lurk in. The park is also known for providing excellent predator sightings, thanks to its relatively large populations of lions, cheetahs, and leopards.
Tsavo National Park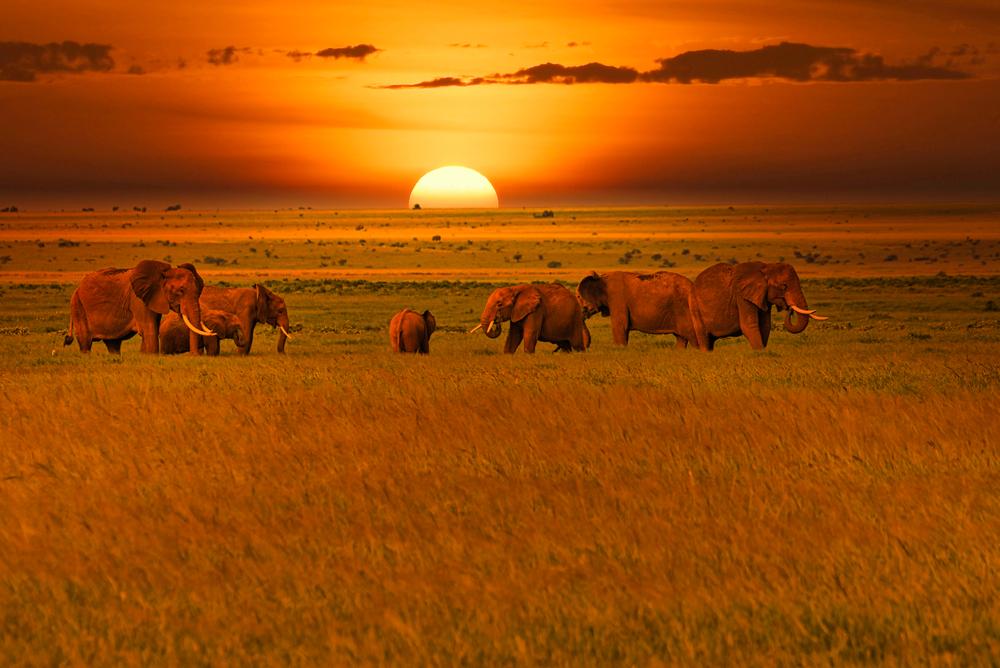 Tsavo National Park is known to be the largest park in Kenya and is broken down into two parts; East and West. Together, these parks form four percent of the country's total area and encompass rivers, waterfalls, savannah, volcanic hills, a massive lava-rock plateau, and a remarkable diversity of wildlife. In the center of Nairobi and Mombasa, Tsavo East is famous for photo-worthy sightings of large elephant herds rolling and bathing in mud and dust. The palm-fringed Galana River twists through the park, providing amazing game views across the scorching plains.
Lake Nakuru
Lake Nakuru National Park, in Central Kenya, is famous for its huge flocks of pink flamingos. The birds gather on Lake Nakuru itself, one of the Rift Valley soda lakes that covers almost a third of the park's area. The park was established in 1961, and more than 450 species of birds have been recorded here, as well as being home to a diversity of other wildlife.
Lamu Islands
Sightseeing here is like stepping back in time. You can enjoy the island's rich history reflected in the buildings. Architectural features from countries like India Europe and the Arabian countries are unmistakable, yet with noticeable Swahili techniques. Carefully carved wooden doors, coral stone buildings, hidden courtyards, verandas, and rooftop patios are common features. You can relax on one of the island's white-sand beaches or sip Arabic coffee in a local café.
Nairobi National Park
A 15-minute drive off Kenya's capital, you can gaze at a snoozing pride of lions or a graceful giraffe swaggering through the acres and acres of land at the Nairobi National Park. Visiting this wildlife-rich park is one of the top things to do if you are staying in Nairobi, and it makes a rewarding day trip – especially if you cannot make it to one of the larger game reserves.
Hell's Gate National Park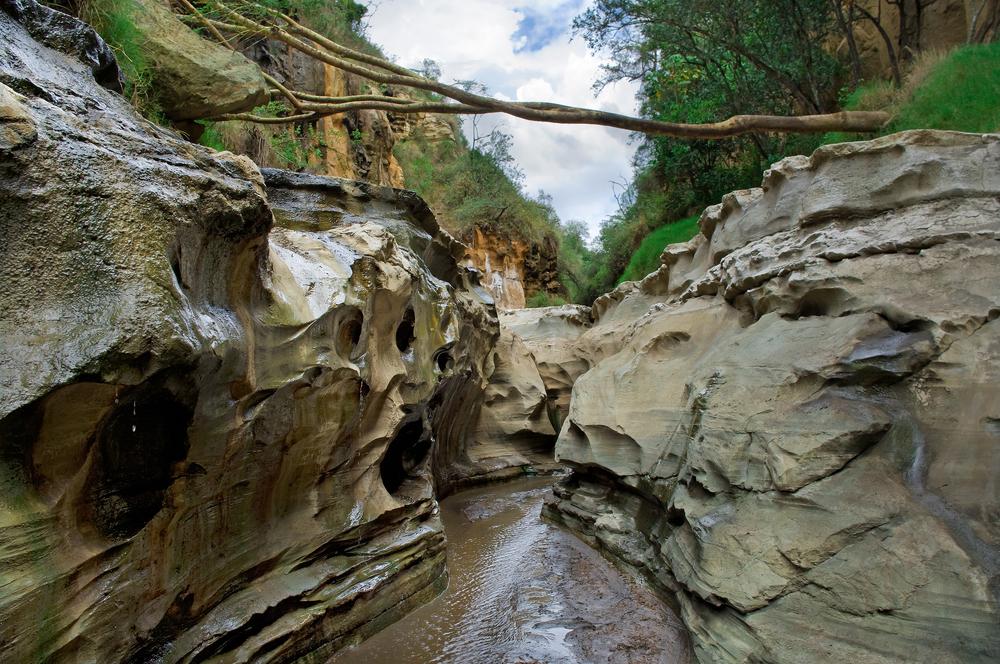 In contrast to its rather strange name, this national park is a dusty yet peaceful home to some of Africa's most harmless wild animals. Hell's Gate National Park is one of the few parks in Kenya that allows camping and enables you to explore the forest on foot or bicycle. Hell's Gate offers excellent climbing and hiking opportunities, with two extinct volcanoes; the red cliffs of Hell's Gate Gorge; Obsidian Caves; and the pointed column of rock known as Fischer's Tower, a former volcanic plug. You can also catch a glimpse of the three massive geothermal power stations here.  
If you are looking for a taste of true African essence, then Kenya should be the next destination on your list. Get in touch with one of our travel experts and start planning your trip to Kenya.
To stay updated with our offers and tour packages, please visit the below pages