From picture-perfect vineyards to endless lavender fields and the south of France's enchanting coast, France is filled with incredible places for travellers to explore. Although travel may not be your pick right now, if you are looking for travel inspo for your next trip, let this carefully curated list be your guide.
01. Sunset from the Eiffel Tower
The Parisian sun painting the earth in dazzling reds and peaches you never knew existed is one of the most spectacular sunsets you would ever set your eyes on. As the day gives way slowly to night, the sun brushstrokes the city of love, transforming it into a dazzling watercolor painting. With its ever-changing kaleidoscope of colors, filters aren't necessary at all. Another bonus, every evening the Eiffel Tower is decked out with glittering lights that sparkle for five minutes on the hour.
02. Cruise on the Seine River
If a dreamy boat ride on the Seine River will not make your fall in love with Paris, then nothing will. We wonder whether there is a better way to witness the stunning skyline of Paris than by taking this famed river cruise. Sail past the magnificent Place de la Concorde, the stately Louvre and Musée d'Orsay museums as well as Notre Dame. You can choose from a range of bateaux-mouches cruises, which comes with lunch onboard, candle-lit rides and even cabaret shows. At night, the city along the Seine river is lit up, creating a truly mesmerising sight of Paris.
03. Culinary class in Burgundy
The French gastronomic meal is on the UNESCO Intangible Cultural Heritage list; with obvious reasons. Each city in France has its own unique culinary style and distinctive dishes, but the region of Burgundy asserts some of France's most famous regional dishes such as the gougères (cheese puffs), Coq au Vin (chicken stew), and Boeuf Bourguignon (Beef Burgundy). Let's not forget the macarons and the authentic melt-in-your-mouth French croissants that are surely not to be missed. Experience everything from visiting a local market, to handpicking fresh produce and whipping up your own French meal.
04. Candlelit dinner at Château Vaux-le-Vicomte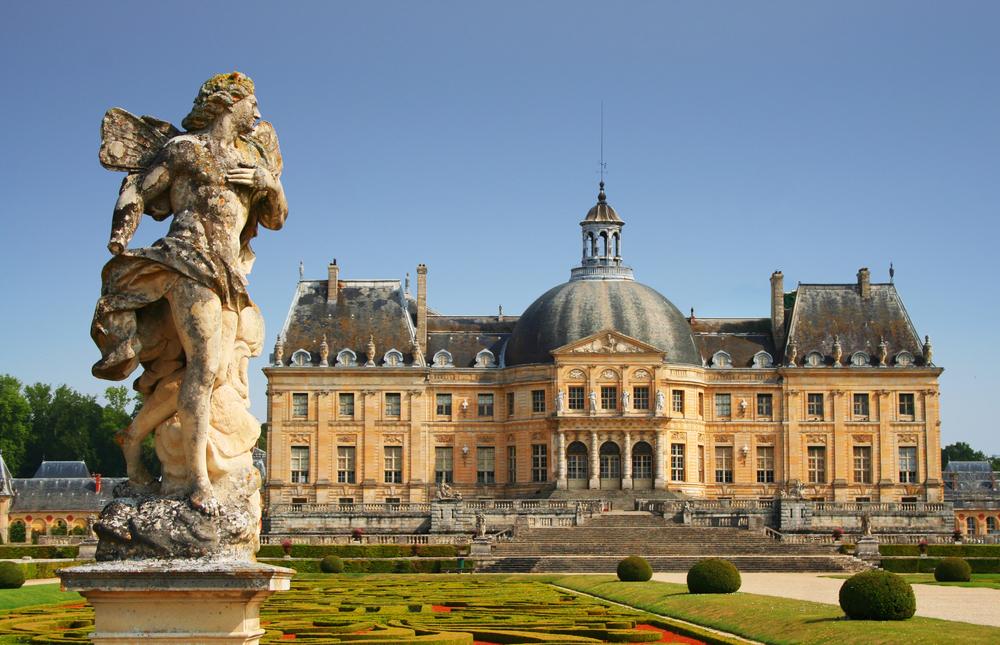 Savor a magical candlelit dinner with your better half at the Château de Vaux-le-Vicomte, located just half an hour away from Paris. This beautiful monument is a masterpiece of 17th-century architecture created by Louis Le Vau for Nicolas Fouquet, Superintendent of Finance to Louis XIV. The château is renowned for its grounds that were landscaped by André Le Nôtre.
05. Go Sailing in Saint-Tropez
The heart of the French Riviera, Saint Tropez is all about bright sun, champagne-fuelled yacht parties and star-studded beaches. This jet setters' oasis is one of the hottest sailing destinations in the world, which promises an experience of a lifetime. Sip rose and sail away to explore the true beauty of the Mediterranean. Take your favourite title out, jump in for a swim, fish off the back of the boat or just enjoy the seascapes for hours.
06. Visit the Louvre Museum
Housed in a stately palace that was once a royal palace, the Louvre boasts the top European collection of fine arts. From the world famous Mona Lisa by Leonardo DaVinci to the perfectly chiseled Venus de Milo and the Wedding Feast at Cana by Vernoese, the Louvre holds some of the most prominent works in all of art history.
07. Discover a magical dream at Disneyland
As you walk past the gates of the "Happiest Place on Earth", there's an immediate sense of being possessed with the kind of magic you've likely never experienced ever since you said goodbye to your childhood. Give wings to your childhood dreams and let your inner child wake up as you murmur your favourite Disney song and walk along with a giant Mickey Mouse, seeing the Castle of Sleeping Beauty or the pirate ship of Captain Hook for yourself. With an entertainment area, two theme parks, and seven Disney-owned hotels, you'll be in for limitless magic and fun.
Already thinking of your dream trip to France? Get in touch with our travel experts and start planning!